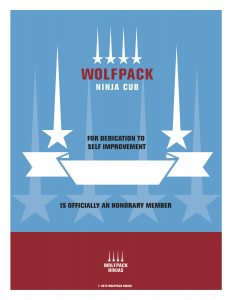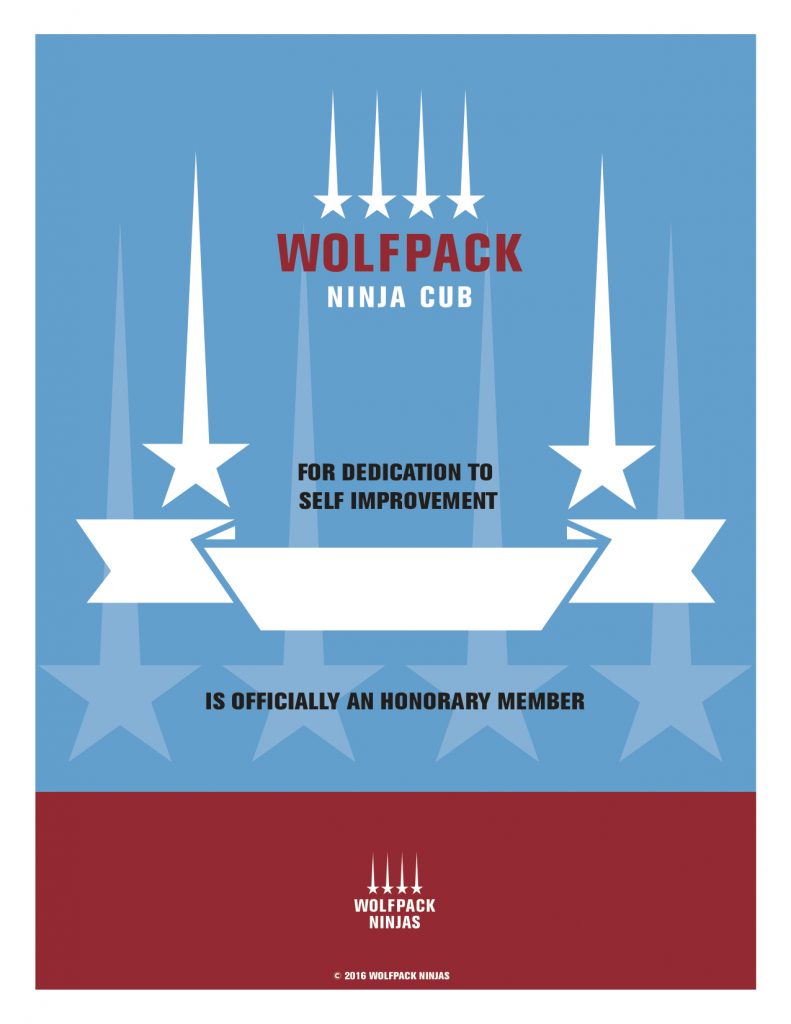 Thanks for being a part of the Wolfpack movement.
KIDS SIGN UP TO GET A FREE NINJA CUB CERTIFICATE!!!
Becoming a part of the pack means that we can spread our message of health and discipline both athletically and academically and inspire your children with entertaining and inspiring content.  We want to motivate our youth and your support helps us to do this in so many positive ways!  The Wolfpack Ninjas are here to make a difference and we ask you to do the same.  Help kids to get motivated to lead a life of dedication to excellence and a constant yearning for self improvement.  Join the Wolfpack Movement TODAY!
Thank you and Aroooo!