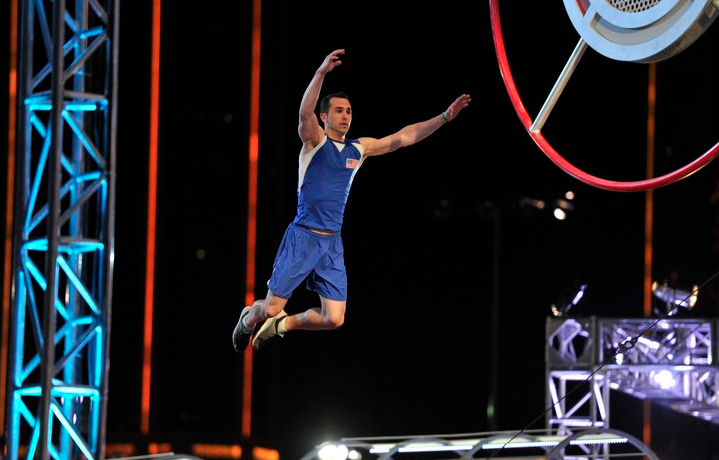 Wolfpack Ninja Podcast Episode 11 – Joe Moravsky
American Ninja Warrior Joe Moravsky is The Weatherman.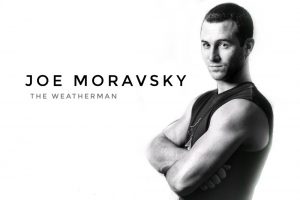 Joe Moravsky can sing. Boy can he sing, and DOES in this awesome episode of the Wolfpack Ninja Podcast! Joe is a personality, and athletic beast. He is an on-air actual weatherman by day as well as a loving father and a dedicated American ninja Warrior. Joe Moravsky isn't any onld ANW though, he is one of the best and for a while there, the crowd favorite and odds-on favorite to be the First American Ninja Warrior. As a 2 year Team USA veteran and the only American EVER to make it to Stage 3 in Vegas Finals every year he has competed, Joe is amazing. He is cool under pressure and shares some very poignant views in his interview and leaves the wolves with a lot to discuss. Joe is well-liked by all the other ninjas and is a hero to kids all across America and the world.
Joe is a very versatile athlete and has done some very cool parkour commercial work for the Weather Channel. He is a smart and handsome guy who is very likable and although he likes to say hes "just an average Joe" evidence seems to suggest otherwise. Joe was one of only 2 athletes (the other being the incredible Elet Hall) to make it to stage 3 in Vegas during ANW 6. This was the year us Wolfpack ALL went out on a
notoriously difficult stage 2 in Vegas. Joe has consistently made it incrementally further on the course. As a non-climber, he along with Kevin Bull and Drew Drechsel have the tightest upper-body game in the business. On one occasion during his ANW career, Joe even broke a famous obstacle and instead of giving up, found a way past the impasse!!! (see video below!) This was akin to Kevin Bull's amazing feat that same season.
Here is some Video of Joe in Action during the famous broken obstacle debacle turned heroic feat:

Here is a great Vegas Stage 1 run with a great background story:

AND FINALLY: In case you ever doubted the "Weatherman" story… PROOF!

FOLLOW JOE MORAVSKY ON SOCIAL MEDIA:
WWW – Joe's Official Site
FACEBOOK – Give ANW Joe a LIKE!
FACEBOOK – Give Weatherman Joe a LIKE!