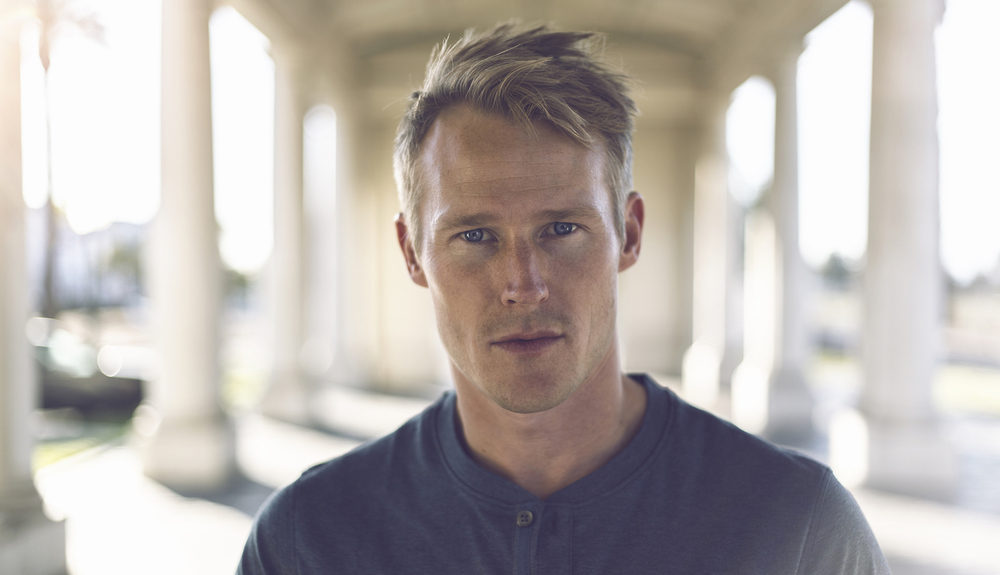 Wolfpack Ninja Podcast Episode 24 – Evan Dollard PART 1
The Rocket Evan Dollard has overcome big obstacles to live his dreams
Evan Dollard lost his mother to Brain Cancer when he was a very young man. This forever shaped who he is and has helped give him a maturity and perspective on life that is rare. Evan shared his thoughts about loss, obstacles, change and chasing your dreams in this touching podcast interview. Most notably, "The Rocket" displayed a sensitivity, intellectual curiosity and philanthropy that was perhaps unexpected from this handsome ninja/host.
There is quite a bit to say about Evan as an athlete. From his success on The American Gladiator reboot wherein he won and was invited back–as a gladiator
this time–to become "The Rocket" to his success on American Ninja Warrior, Team Ninja Warrior and then hosting NBC's Spartan Race show most recently. Evan wants to inspire others to chase their dreams and not waste their lives away doing something that they don't love. He learned a lot from watching his mother slowly lose a battle to cancer. He and his family had to be close and the experience was a powerful one. Evan reflects on this pain and the growth that came out of it and shares the lessons of that growth.
Evan is quick to make fun of himself in a funny, off-beat "I'm too sexy for my shirt" kind of way. But he doesn't mean it. He has a very thin surface that he sheds quickly when discussing important matters, and when it comes to competing, he is all in.
Evan came up with a great concept called "Ninja Quickie" which is a series of short YouTube videos that showcase many of the top ninjas racing through varying obstacle courses. This video series has taken off and Evan has gotten hundreds of thousands of views. The videos are super entertaining and an absolute must watch! Check out the podcast for some pretty open and honest discussion with American Ninja Warrior's golden Adonis, Evan Dollard.
Evan on the big course of ANW, comfortable in the bright lights:

This is too good to miss – Evan's submission video! It really showcases his talent(s):

NINJA QUICKIE:

FOLLOW EVAN ON SOCIAL MEDIA:
FOLLOW NINJA WARRIOR!