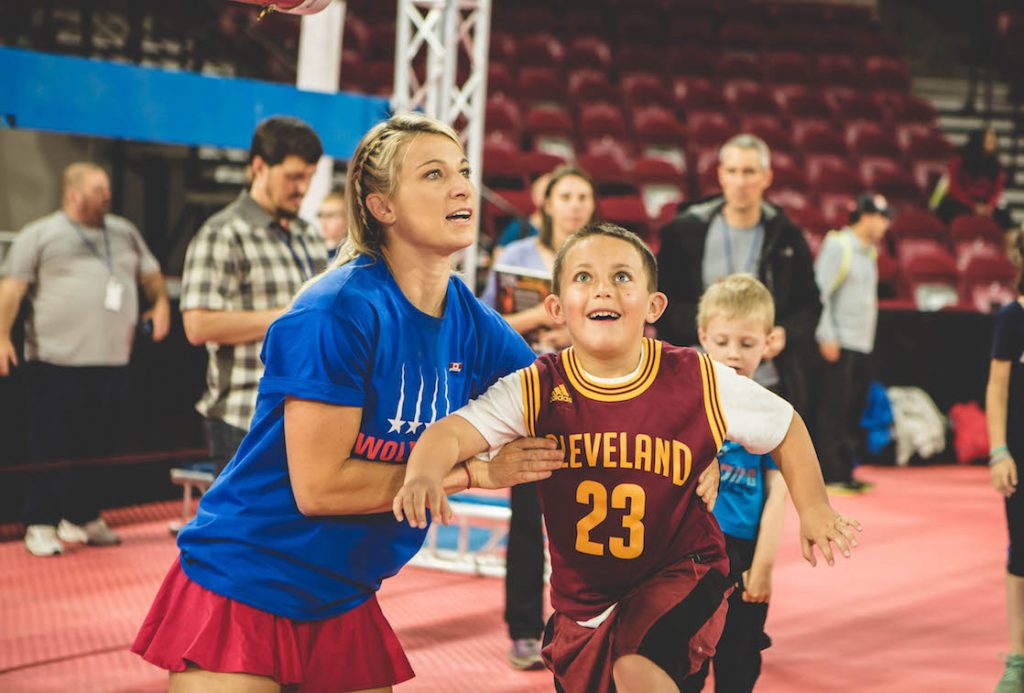 Welcome to Wolfpack Junior
Congratulations on joining the WOLFPACK JUNIOR CLUB. Throughout my life, I have tried to be in all sorts of groups and clubs that would help make me better. Whether it was attaining a black belt and learning the importance of discipline–or getting my medical degree–I have always been very careful to surround myself with successful people that I respect. People that I felt could teach me a thing or two. So it is with my involvement with NBC's TV show, American ninja Warrior which I have now done for 5 seasons. Being with all the other Ninjas has been incredible. Being surrounded by that many super positive people creates a family atmosphere where you feel safe, loved and confident. The Wolfpack Junior Club should feel this way for you.
Look, your life, my life, everyone's life is a total miracle. By now you've hopefully read the Wolfpack Junior eBook and have done some thinking about this fact. The word Dharma means cosmic order & purpose. It describes what your soul was meant to do. We are only here for a limited time, and it is crucial to your fulfillment and happiness that you are proud of yourself and living in harmony with YOUR Dharma. The next step is to make the world around you a better and happier place.
For me, life is a whole lot of fun. Like a giant dream. Like a lottery win. It should be that way for you as well. You might be surprised how un-difficult it is. Listen to our podcasts, watch our videos, read our posts. Then, ask questions and share your victories and defeats. We all have them and there are many bumps in the road. Today is your first day. It's your reset button. Today is the day when you start to really focus on improving yourself.
The Wolfpack and other top Ninjas are honored to have you, and please jump in and ask any questions at any time about anything. We will give you honest replies, and if we don't know the answer, well, we will tell you that as well.
Welcome to journey of self-improvement amplified by proper technique.
Welcome to the Wolfpack Junior Club.
Seek perfection of character and Try Hard.
Noah Tal Kaufman, MD
Jan 2017