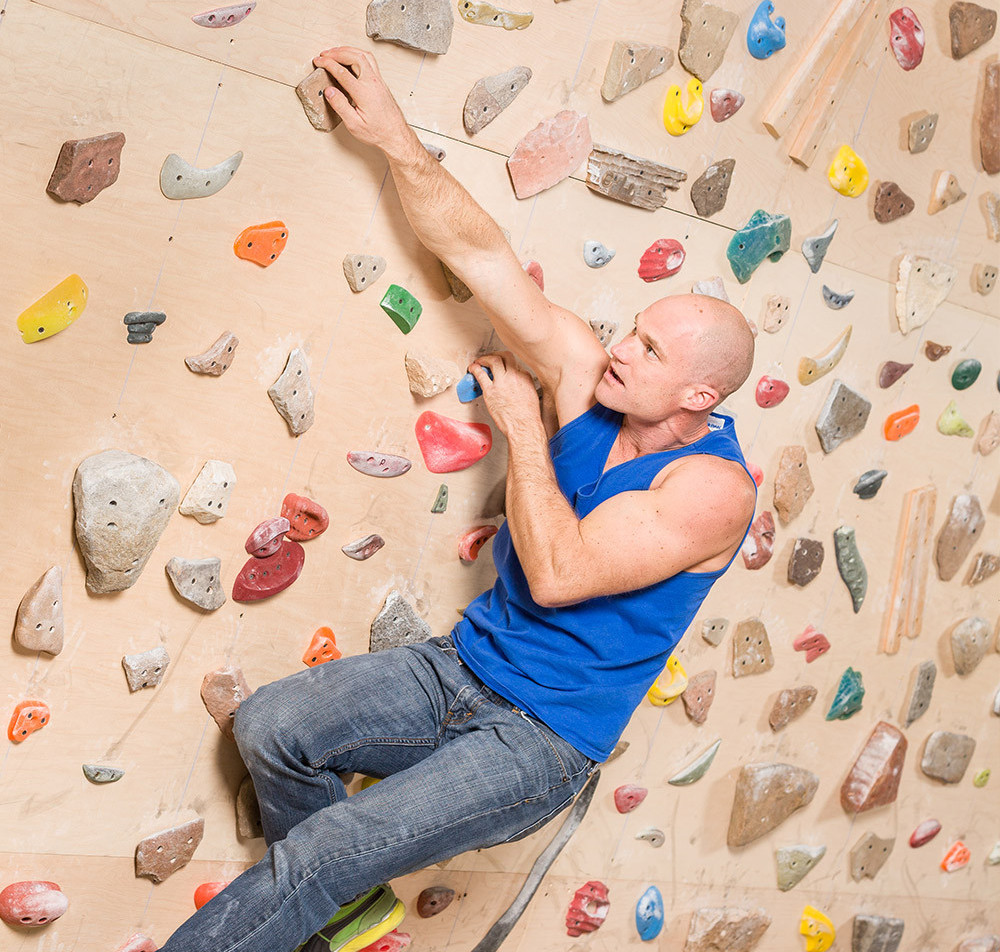 Brian Arnold
American Ninja Warrior and Wolfpack Ninja Brian Arnold is a training BEAST
[lead]Hi, I'm Brian Arnold, and I am super excited for the launch of the new Wolfpack Ninjas web site!  This is a place where the Wolf Pack can share our passion for fitness and self improvement with you.  We love seeing each other improve and hearing from our fans that they are motivated to join us in our very healthy lifestyle.[/lead]
I have been active all my life and have never known a life of being sedentary. When I was 12 years old I started rock climbing and wrestling. At 16 I started lifting weights. This active life has continued into my 30's. My main focus has always been Rock Climbing. I have learned numerous valuable lessons on my long journey and many things about myself. I hope that with this web site I can share these experiences to inspire a new generation.  Do you want to be a Wolf like us?
My first message I want to share with any young aspiring Ninja is the power of PASSION. Find something that you love to do and get active.  For me it was rock climbing, I just couldn't get enough and I always pushed myself to get better. Even if you are not naturally good at it at first, give it time and you will progress quickly.  It just takes time.  Having fun is important!  You will have a hard time being active if you are not enjoying what you are doing, and what is the point if you are not having fun?! I have met people that really like certain activities but are not that good at them. This is not a reason to stop! Enjoy on! If you are having fun but feel like you are not very talented, imagine how much more fun it will be as you get better.  My passion for rock climbing has been the key to my long term success at staying healthy and obtaining a high level of skill on the American Ninja Warrior courses. Your passion may be different than mine, and I encourage you to discover yours (of course, if you don't know where to start, I obviously recommend the climbing gym!  Go and monkey around!)
America is the best country on Earth, and you are our FUTURE! Join the
Wolfpack
Initiative by striving for self-improvement and becoming a bona fide
Wolfpack
Ninja Cub today.  Register fo our site
HERE
 and print out your very own 
Honorary

Wolfpack

Ninja Cub Certificate

.
  Hang it on your wall with pride, and then start your journey; work hard and play hard.  Be the best you can be!  Do well in school and discover your passion.  Cut out sugar and listen to the
Wolfpack
's Ninjadoc when he talks about getting healthy and losing weight.  You can do this.  We want you on our team and you are now an honorary Wolf.  Keep checking back for training ideas, health and diet tips and all the information on exciting new programs and upcoming events brought to you by your
Wolfpack
Ninjas!  Aroooo!!!