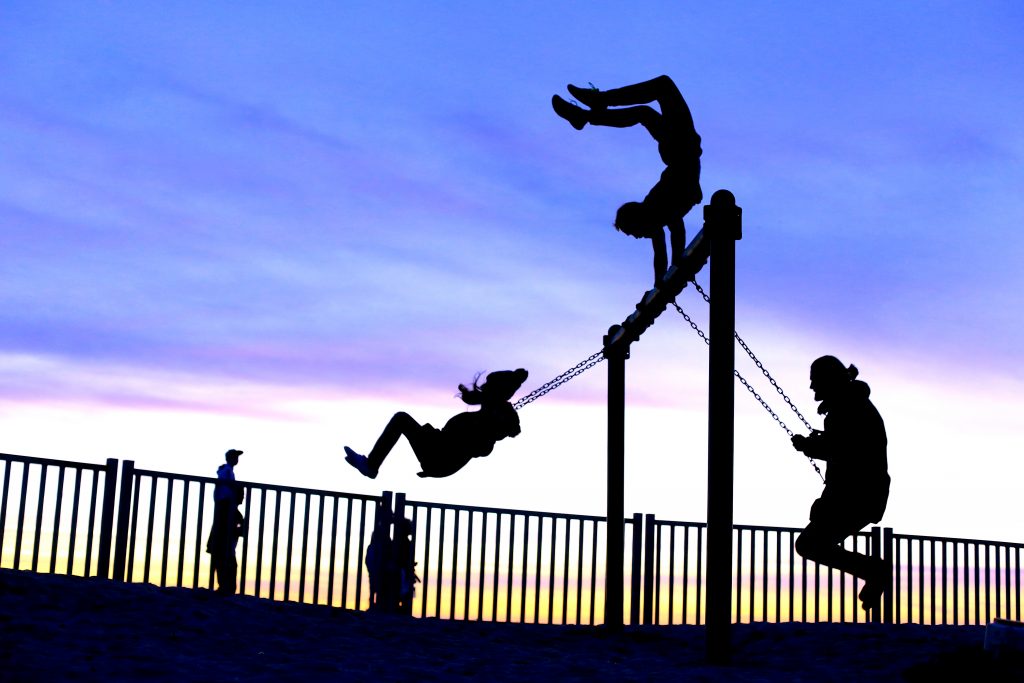 Ninja secret, Go outside and Play!
Hello my favorite kid ninjas! I got some homework for you. Go outside and play! Its good for you! I live in Los Angeles, California and my favorite thing to do is go workout at the beach. I got workout and play at the the original muscle beach in Santa Monica. They have some simple and fun obstacles to play on like: Rope climb, monkey bars, parallel bars and Pullup bars. They also have a simple grass area where I can practice, yoga, parkour, flips and stretching.
Going outside to workout is not only good for the body, but its good for the mind, body and soul! It will make you feel good inside and you will feel strong on the inside and out!
Best news is that you don't need fancy gym equipment and a ton of obstacles to get a great workout and feel good. The world is our playground! So whenever your feeling sad, go outside and play and it will better your day! It works for me and happy to share my ninja secrets of happiness to you!