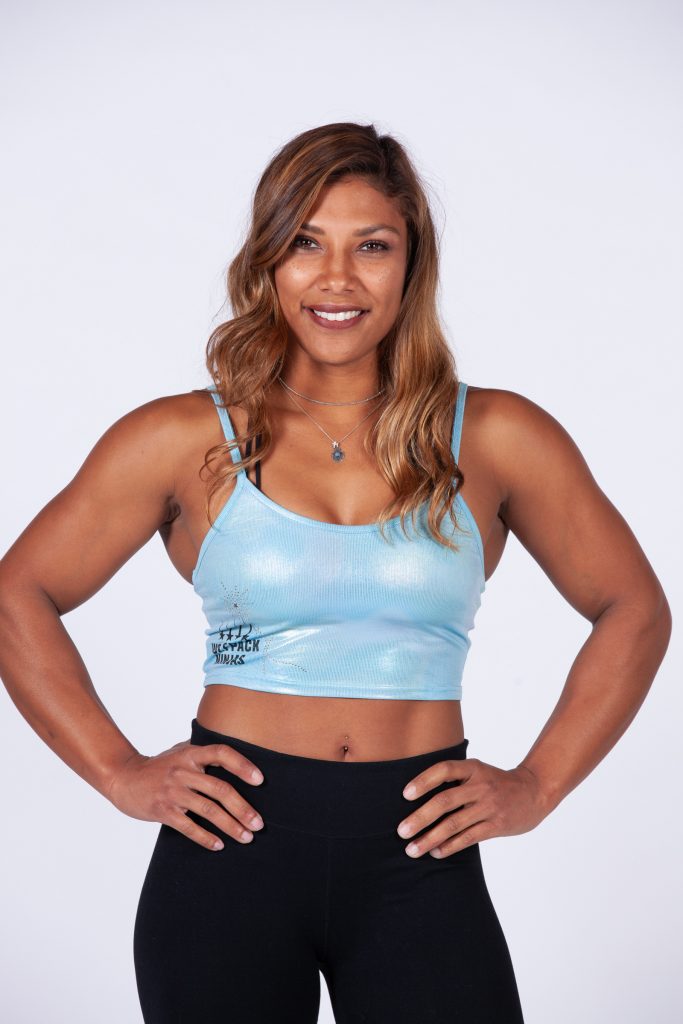 Welcome Ninjas! Meagan Martin
Hey everyone, my name is Meagan Martin, thank you for joining the Wolfpack Junior Club to see what we are all about!
I am a professional rock climber, climbing coach at ABC Kids Climbing in Boulder, Colorado, American Ninja Warrior, and last but most certainly not least, a member of the Wolfpack. As the only female member of the Wolfpack Ninjas, I think that it is important to show the world that women can be strong and feminine all at once.
I feel extremely lucky that I have the opportunity to work with kids on a daily basis at ABC Kids Climbing. I started climbing when I was 11, and I climbed for about four years. Those four years were some of the best years of my childhood. Climbing made me feel like I was on top of the world; it was the only thing I wanted to do all day everyday. When I am coaching at the gym, I see that same drive and passion in so many of the kids I coach, and it is such a cool thing to witness. I hope that through this Wolfapck Junior Club, myself and the rest of the Wolfpack Ninjas can inspire YOU and other kids across the country to find what they are passionate about and go for it.
We want to see kids everywhere become healthier and gain the skills they need to excel in all aspects of life. We want to see childhood obesity reverse its course, and we want our kids to seek perfection of character and become like the people they emulate. We are the Wolfpack Ninjas, and we are here to inspire the future. Our message is loud and clear; thanks for joining the pack!
XO,
Meagan
PS. If you have any questions, hit me up and comment below!!!