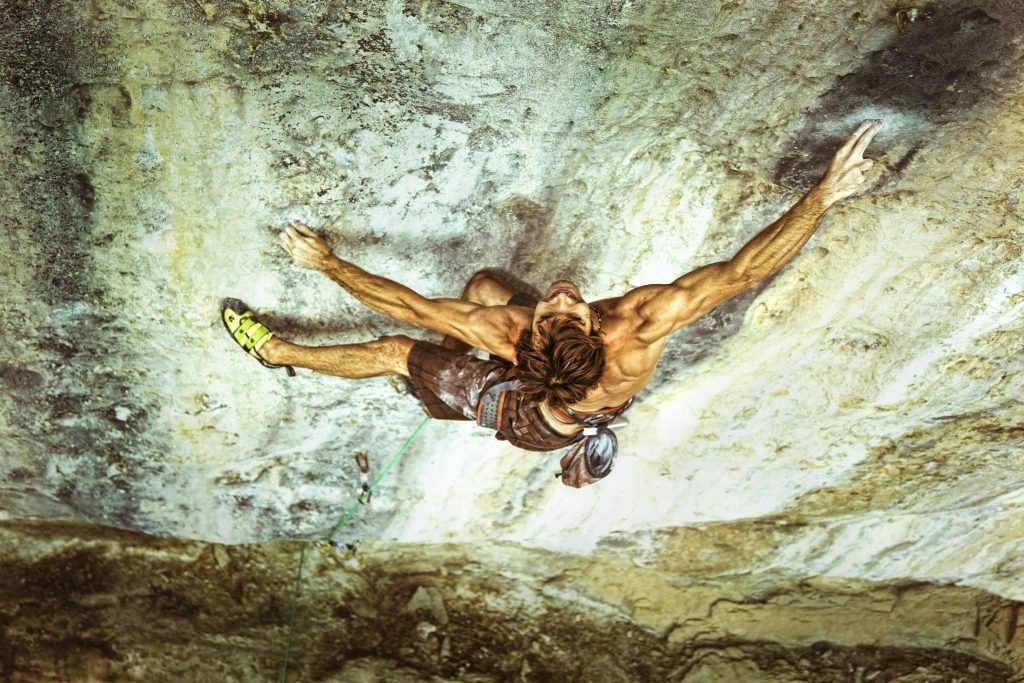 Chris Sharma PART 1 – Legend
Chris Sharma – Legend
Chris Sharma; It's hard to tell where to begin with this guy. How does one even start to talk about a man who has experienced so much and led such an original and authentic life? Chris has always followed his own plan, his own beat. At times reticent role-model, at times reluctant leader, there is no arguing that Chris has done more for the art of modern climbing than anyone else.
Sure, Chris has climbed the hardest climbs. And it's funny, even though nowadays there are strong kids at every corner, knocking on Chris's door, He is still revered as the best climber in the world. For 2 decades, he reigned supreme as the strongest and opened the first 5.15a which he called Realization in Ceuse, France. This is a man who is hungry for life. He is always searching for the next King Line and has been the favorite subject of a great many documentaries and films about extreme difficulty in rock climbing. He has so many undeniably sick ticks in his belt that you start to wonder if he wasn't put here for the simple purpose of climbing things. Perhaps the purpose of inspiring us.
Chris inspires himself. He openly admits that he has been given great gifts of strength that few others posses. Yet he is as humble as they come. He understands that his journey is the same as everyone else's: climb, fall, climb, fall, send, rest, repeat. Chris is a lifer to the core. He always hated grades and the limelight, but then, those very things fed him and kept him going.
Part ascetic, part hippy, part surfer-dude and all animal, Chris has been a different kind of character. Mostly unapproachable due to his constant position as the center of attention.
Chris just had a baby, little Alana Sharma with his beautiful wife Jimena. They live in Spain. As a new father, it was fun talking to Chris. My boy is 5 yrs old as I write this, and I have known Chris for almost 20 years. Our podcast twists and turns and Chris spells out his modus vivendi and as you might suspect, our conversation always seems to return to climbing. Why. How. Where. These are all addressed. We don't get into too many details about the climbs themselves.
Chris's life has been a wild ride. There are Sharma jokes (when I ask him if he has heard the Sharma joke, he simply asks "Which one?") He has been in movies (POINT BREAK, 2016) He has put up many of the best and hardest lines in the world, some of which remain unrepeated. He has taken the discipline of psicobloc, or deep-water soloing, to the highest levels and his climb es pontas was only recently repeated by one of the strongest other climbers alive after 10 years. State of the Art.
FOLLOW CHRIS SHARMA ON HIS SOCIALS:
They say a picture is worth a thousand words… Let's just start with a few pictures and videos then so you can get to know Chris.
If you aren't a climber, let's put it this way: Chris Sharma is the ultimate Ninja.