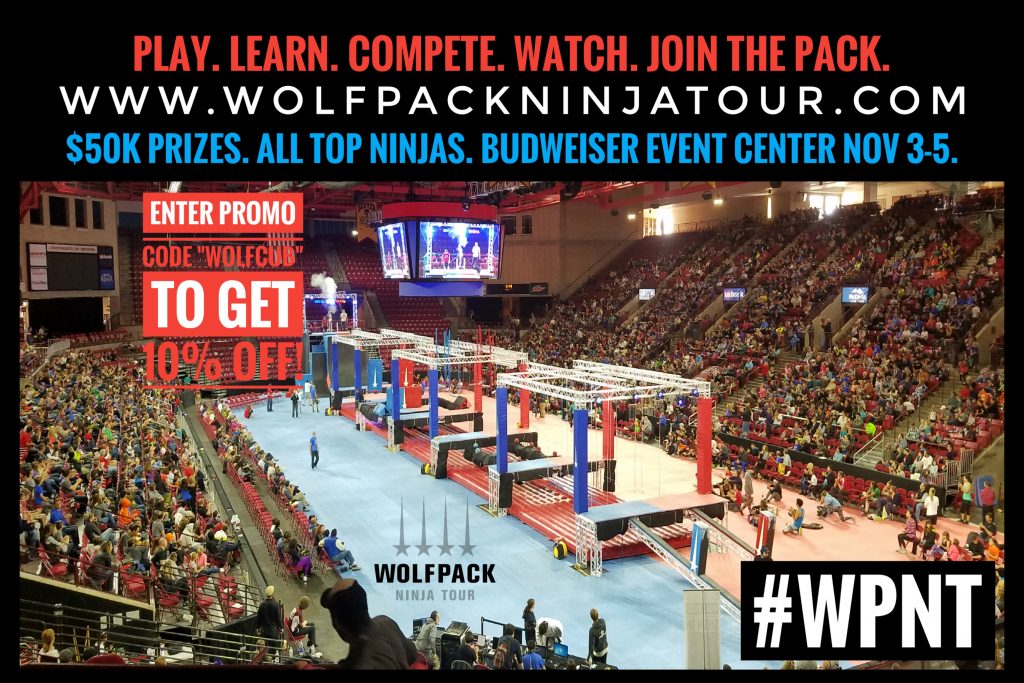 Wolfpack Ninja Tour #2 ANNOUNCE!
It's BACK! The historic new sport, Wolfpack Ninja Tour is back and better than ever! Building off the success of the first event, the athletes are all back and in top form, offering kid's classes and 1-on-1 experience with the top Ninjas!!!
$50,000 in cash prizes for competitors
Kids classes
VIP tix
ULTIMATE PASSES!!!
OPEN PLAY
VIP/UP Catered party!