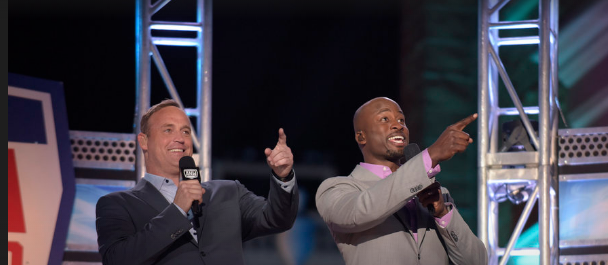 NFL Pro – Akbar Gbajabiamila
Big Man Come Save Me!
Akbar is the former NFL Pro who now announces for the hit American Ninja Warrior show. He is a family man and a man of honor and integrity. Wait until you hear his heroic story involving an LA policeman and a hit and run! Akbar has also given up sugar!
This was a great interview with a down-to-earth guy who happens to be an announcing GENIUS. He is well-liked and loved by all the Ninjas and is quick to lend a hand when he sees someone in need.
In this Podcast, Akbar and the Ninjadoc, Noah Kaufman, MD discuss having a large family, being an actual hero, what it's like to announce for AMERICAN NINJA WARRIOR and how he views sugar as a drug and why he's given up processed sugar.
Akbar is an amazing guy! Take a listen!
FOLLOW AKBAR ON HIS SOCIALS: