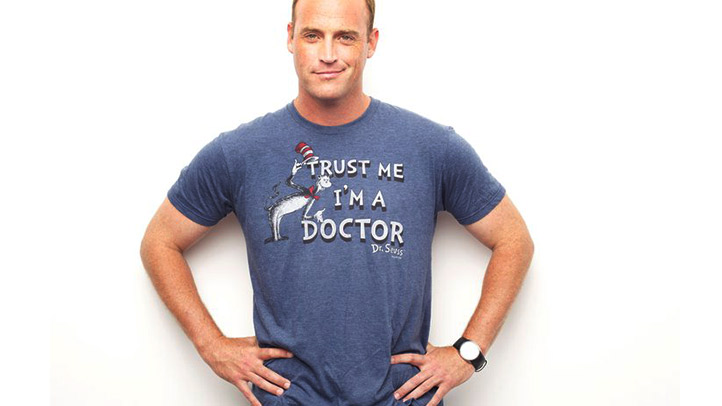 Wolfpack Ninja Podcast Episode 2 – Dr. Matt Iseman
American Ninja Warrior's Matt Iseman, MD – The Ninja Announcer
Yes! We spoke with Matt Iseman and wow is he a cool guy. It's so neat to explore these Ninja's minds, and YES, we consider Matt a Ninja brother. Matt is not only a Ninja on the Mic, but he rocks obstacles as well! At 235 lbs and 45 yrs old, Matt has cruised obstacles in front of our eyes; impressing many a ninja warrior and fan alike.
In this episode, Dr. Kaufman interviews Dr. Iseman and gets into some really interesting dialogue about the show, Matt's brief flirt with a medical career, the Isaac & Geoff controversy, advice for the kiddos and fans out there, and his thoughts on the AMAZING new Esquire TV show Team Ninja Warrior. TNW as it has come to be known, was filmed this last fall and is currently airing on Esquire. The Wolfpack was a big part of the show as we were all chosen to be team captains (except Meagan who was on Ian's team…)  Matt expresses genuine excitement when discussing how much fun it was seeing the top ninjas racing each other.  I got the feeling that Matt would have loved to race Akbar on the course, and it is our mission in life to see this ultimately happen. SEE BELOW FOR MATT ISEMAN DOING OBSTACLES! HE'S PRETTY GOOD!!!
MATT ISEMAN NINJA!?
Also in this episode: MAD CAMEOS by many of your favorite ninjas! That's right, Matt holds a "mimic" contest to see which Ninja has the best Iseman "American Ninja Warrior!" immitation!
Here is some more cool info about Matt Iseman:
Instagram: mattiseman