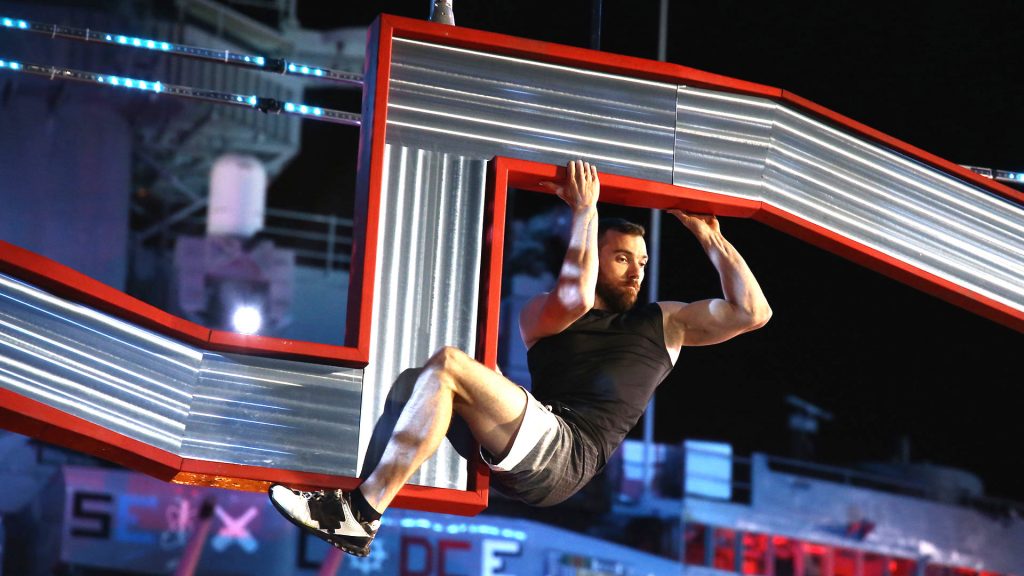 Wolfpack Ninja Podcast Episode 20 – Ryan Stratis
Ryan Stratis is the American Ninja Warrior Veteran
Ryan Stratis has competed in every ANW season. Period. He has always carried himself with humility and grace during that time. As he has grown more capable as an athlete, he has also grown as a person. Some people change for the worse with fame, but Ryan is a glowing example of a Ninja who has embraced his elevation to role-model status and taken it for what it is: an honor and responsibility to help his fans become the people they want to be through hard work and dedication.
Ryan Stratis has also had his set-backs though. Whether it is injury or an unlucky early exit from an ANW season, Ryan has taken his licks and come out on top. During Team Ninja Warrior, we saw a fierceness in his eyes and a fire in his heart that cannot be taught. Ryan involves his soul into his work and play and his friendships. His selfless gifts to fellow ninjas are discussed in the podcast along with his injuries, his past and his thoughts on seeing Midoriyama go down last year at the hands of two incredible athletes.
Ryan has long been one of ANW's "most eligible bachelors," and is a super hero both on the set and off. As a stuntman, he has been a zombie, has been shot, has been a bad-guy and gets to play out many of the character types that he is not. You get the feeling Ryan would, and perhaps will, be an excellent actor for a lead roll in an action flic someday.
One pretty cool Straticism to note is that Ryan has innovated a ready-pose that has been coined "Stratising." Yes, his last name has become a verb! See the picture to the right and practice your own Stratising in the mirror. It's very Stratisfying if you have incredible triceps. We discuss this in more detail on the podcast as the fans and Ninjas alike  all love Ryan's amazing triceps. Look at this: can you blame us?
He is charismatic and has a fascination with gaming, sci-fi/fantasy and an intellectual curiosity about life that makes him not afraid to have a little fun. It was great talking to Ryan; the Wolfpack was very impressed with his speed and power during Team Ninja Warrior and if he follows along his growth trajectory, there is a big chance we could see him standing atop Midoriyama shouting his trademark war cry. Wouldn't that be something! Here's to you, Ryan Stratis… The true Veteran!
Check out these awesome videos of Ryan on the ANW courses:
FOLLOW RYAN ON SOCIAL MEDIA: