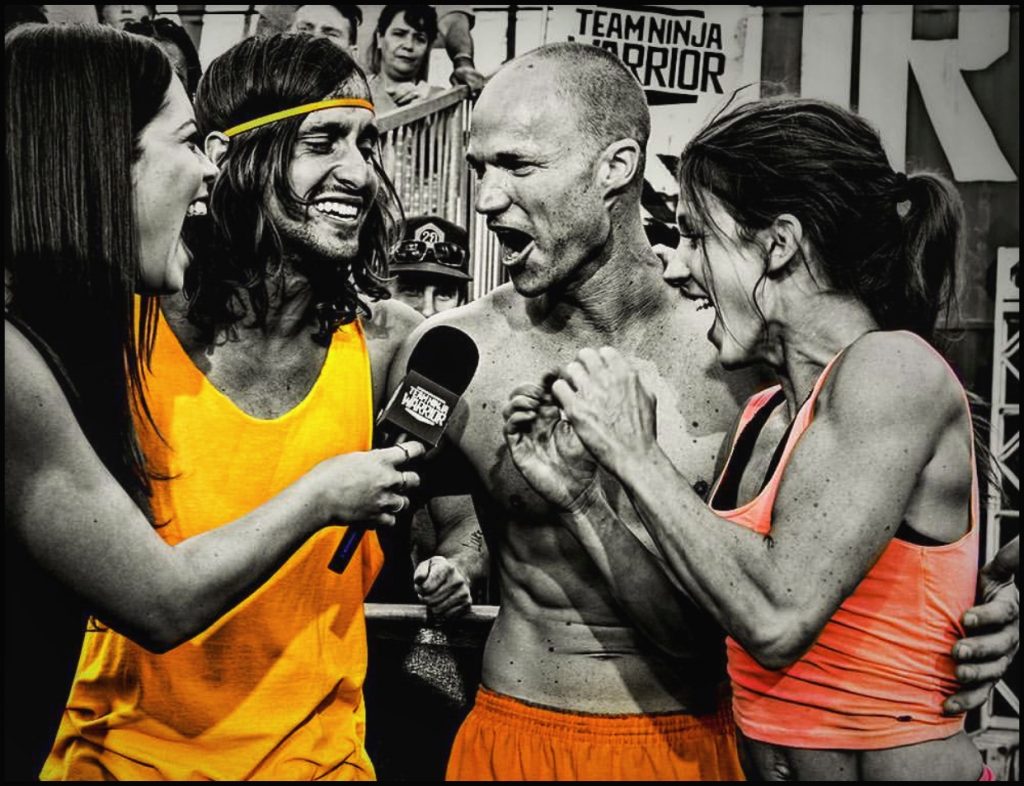 Wolfpack Ninja Podcast Episode 23 – PARTY TIME!
Team Party Time CONGRATS! Winners of the first ever Team Ninja Warrior Championship!
Okay, so TEAM NINJA WARRIOR was the most fun we've ever had as Ninjas! There is no doubt that this season will be better than ever, and we wanted to do a podcast with the reigning champions and all around funnest team of pranksters we know: PARTY TIME! Made up of legendary Wolfpack Ninja & captain BRIAN ARNOLD along with Jennifer Tavernier and Jake Murray, this team had it all. They were fast, cunning and hilarious and took the trophy with relative ease against some of the best Ninjas in the world! We spent a great time rehashing some of the behind-the-scenes antics and discussed a bunch of the other teams, strategies and our hopes for how the show can improve and grow. Check out some of the love that Party Time got from the show's socials:
Congrats again to our Wolf Brian Arnold for taking his team to victory! …Watch out guys! Team Think Tank and Team MiDORYyama are coming for y'all NEXT SEASON!!!  AROOOO!
Follow Party Time on Social Media!
FOLLOW NINJA WARRIOR!