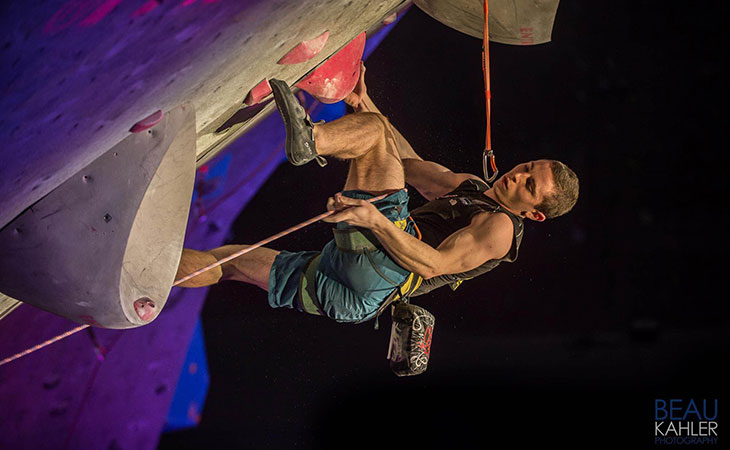 Wolfpack ninja Podcast Episode 27 – Josh Levin & Jessie Graff
Josh Levin is a bona fide STUD
Josh Levin is one of those amazing up and coming  Ninjas that excels in all areas of his life. Highly motivated and driven, Josh leverages his natural born gifts and is dedicated to self-improvement and making the world a better place. Sound familiar? It should. As a climber and a top rookie sensation on American ninja Warrior, Josh is basically a Wolfpack member in the making. After you hear his interview and see some of the things this guy can do, we think you will agree that he is indeed, the real deal.
Josh is focused–like all great Ninjas–on developing his mind as well as his body. Both are equally important and crucial to leading a happy and healthy life. But Josh is interested in far more than personal development. He is a dedicated and loyal advocate of improving the world and leading by example. Josh's main focus is making sure there is awareness about organ donation. You see, one of Josh's largest influencers and role models was his coach, Stacey.
Sadly, Stacey has been fighting a rare illness that has caused her to require an even more rare double lung transplant. Josh has been by Stacey's side through the ordeal and has brought the cause to a broader platform with the help of American Ninja Warrior. Josh Levin genuinely cares about making a social impact and joins many other Ninjas in this regard. It's a common theme and Ninjas are quick to adapt their problems solving abilities and dedication to self-improvement to improvement of the lives of others around them. This is part of the Ninja way.
Josh is also a very smart Ninja! He is working on an engineering degree and has interned at both Apple and the Jet Propulsion Laboratory. Josh discusses his experience at these amazing centers of futurism in the podcast as well.
Josh Levin is on the scene. He absolutely dominated Venice Finals (along with Jessie Graff who we also interviewed a her groundbreaking performance as well!) We catch up with both these superstars and get in their heads, documenting another mind-blowing & historic ANW competition!
Here, watch these two amazing clips:
FOLLOW JOSH ON SOCIAL MEDIA