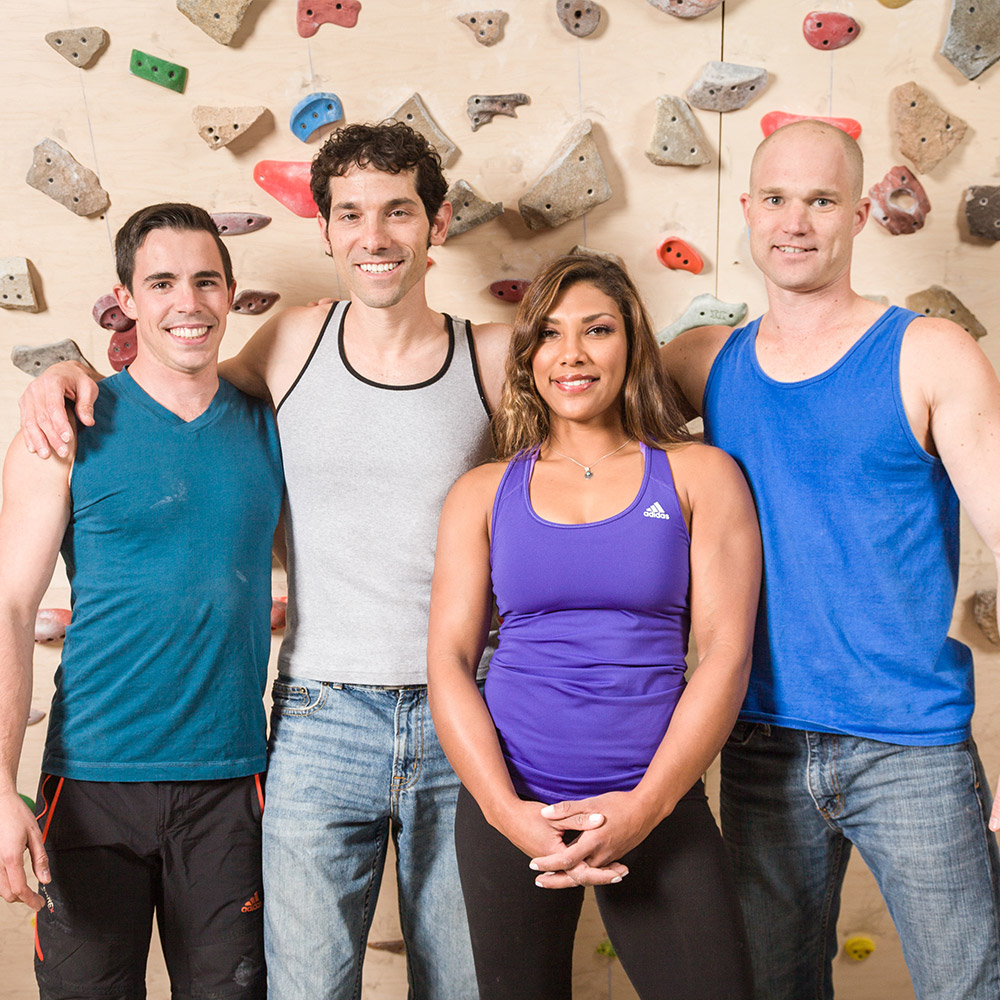 Wolfpack Ninja Podcast Episode 6 – Wolfpack Bios
We are your Wolfpack Ninjas, and we are here to get you psyched!
The Wolfpack Ninjas are a bunch of climbers and old friends who have done very well on American Ninja Warrior and strive to improve themselves daily. In this episode, the Wolfpack Ninjas interview each other and discuss times past as well as how climbing fits into the American Ninja Warrior game. There are new discoveries for several of the members including Meagan Martin who had no idea that Ninjadoc was such a rockstar with his First Ascent of the infamous Rocklands, South Africa climb: "The Hatchling"
There is also a recap of the first wave of guests and glimpses of exciting things to come. The pack discusses their favorite climbing trips and also how they got into American Ninja Warrior. The episode is a breather from the intense topics of many of the interviews, and allows some insight into the Wolves' thoughts and ideas about training, life and travel.
Below are some videos related to some of the topics of discussion from the Podcast.
MEAGAN MARTIN VS. ALEX PUCCIO AT THE PSICOBLOC COMPETITION:

IAN DORY IN THE SAME PSICOCOMP:

For a taste of Brian and Noah's favorite climbing crag in the states:

Meagan discusses her trip to Switzerland and the amazing rock there. See for yourself!